Client Case Studies
The Product Works has completed innovative projects for successful clients in various sectors. We present some of those projects as short case studies, here.
Period: Feb-2016 to Jan-2017
The NTMA IT Department were tasked with providing a loans management application to an internal stakeholder. After a research phase, they engaged with The Product Works to build the application in Ruby-on-Rails (RoR). This would be the first RoR application ever in the NTMA, the first built with open- source tech, and a significant step outside core internal software development competencies. For The Product Works, the project also presented several constraints that would be far from typical for RoR development.... click to download (PDF),
Keywords: product design; product development; open-source; fintech.
Period: Jan-2015 to Oct-2015.
The Product Works met Popdeem founders, Richie and Gavin, back in 2014. It was immediately clear to see that a) they had a truly innovative business and b) plenty of work on their plate to make it a success. They were looking for somebody to steer the technical direction of their sophisticated platform and bring it from a proof-of-concept stage to a robust production-ready platform for their customers.
Keywords: Acting CTO; technical roadmap; team hiring; social media; social rewards.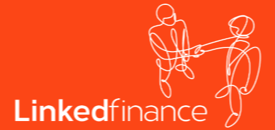 Period: Jan-2015 to Jan-2016
The Product Works are proud to have advised the team at LinkedFinance on technology matters. In early 2015, LinkedFinance founder, Peter O'Mahony, asked The Product Works to come on-board to advise on the technology driving the company's peer-to-peer lending platform. We were able to apply our experiences gained from leading a mobile payments company to assess LinkedFinance's current systems. And to make recommendations on future that would ensure that the technology could adequately scale to match LinkedFinance's rapid growth as Ireland's leading business-lending. We're delighted to be a contributor to the growth of indigenous Irish companies through LinkedFinance.
Keywords: technology audit; assessment report; fintech; CRM.